With the use of the FMH kit (BRAD3-FITC) and the flow cytometer the laboratory can accurately quantify the number of RhD positive cells in a mixture of RhD positive and negative cells. Therefore the possible fetal maternal haemorrhage can be analyzed in a maternal blood sample when a negative woman carries a RhD positive fetus. For optimal interpretation of the results the kit contains an anti-RhD antibody (BRAD 3) and a negative control antibody (AEVZ 5.3) both labelled with FITC.
Based on flow cytometry
Kit contains anti-RhD (BRAD 3) FITC and the control antibody (AEVZ 5.3) FITC
Ready-to-use reagents
Total assay time is 45 minutes, hands-on-time 15 minutes
IVD/CE registered
| | | |
| --- | --- | --- |
| Size | Product code | Regulatory Status |
| 100 tests | 9447 | IVD/CE |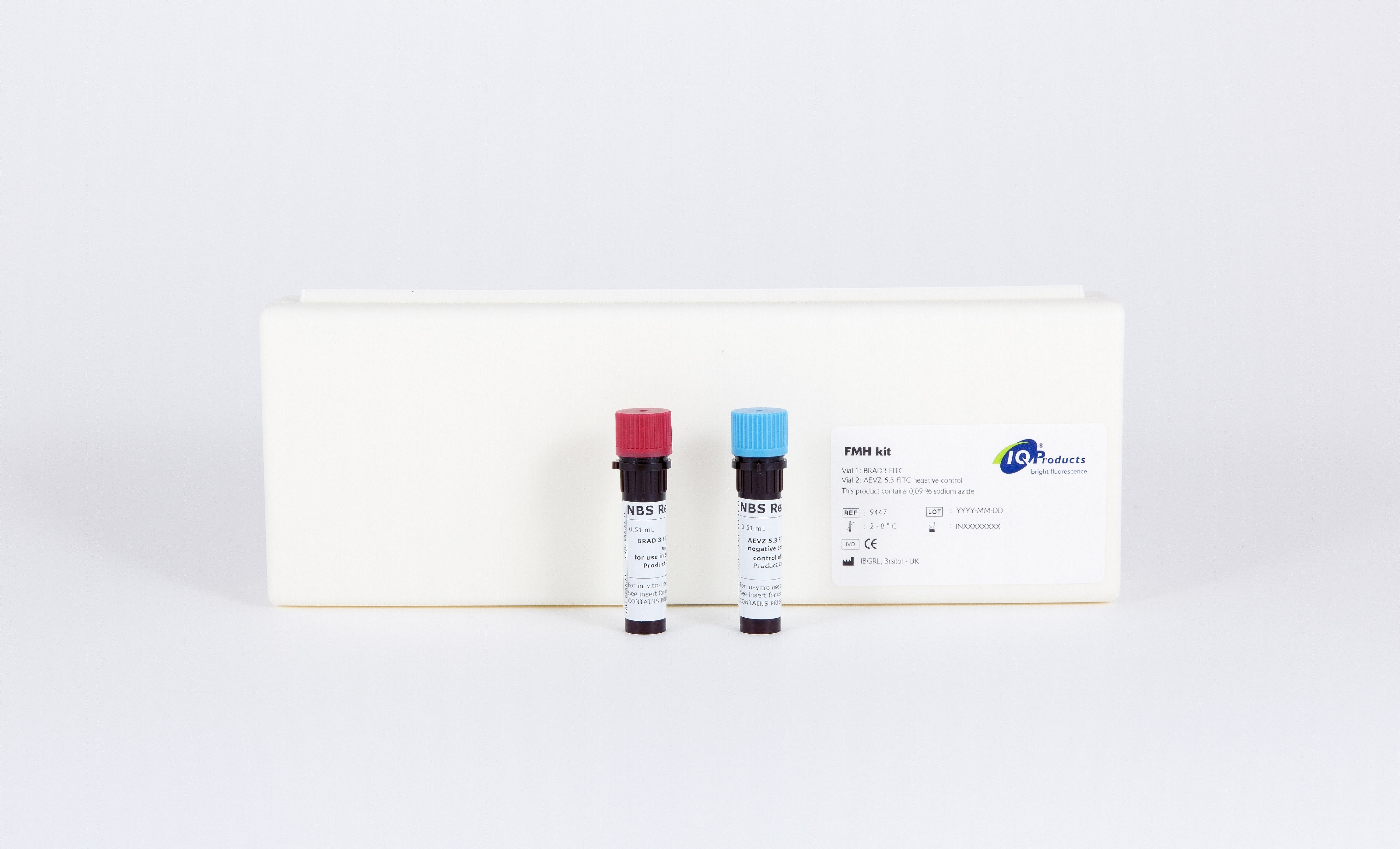 This product is distributed by IQ Products for IBGRL, UK.